Outdoor Worship Services
Weather Permitting!!
Join us on Facebook Live!!

Due to recent inclement winds and weather, we have paused our outdoor services and are meeting via Facebook Live every Sabbath, at 11:00am, here is the link for joining the services:

https://www.facebook.com/norcoadventist

Sabbath School is held on Friday evenings at 7 p.m. via Zoom.
Please email julieannroth@gmail.com to request an
invitation to join the meetings. We would love to have you join us!
Tithes and Offerings may be donated by clicking here: "Adventist Giving" or on the menu button at the left. Or you may mail to Norco SDA Church, PO Box 5500, Norco, CA 92860


When we are able to return to meeting in-person, we will be gathering and worshipping under the following conditions:

 Attendance is limited to 87 people. The service is limited to one hour. We will be gathering outside the Sanctuary on the North Quad Lawn. Please bring your own lawn chair.
As you arrive, we ask you to consider parking in every other parking space. There will be only one main entrance from the back parking lot and through the iron gates, where you will be asked to self-report potential symptoms: new fever, cough, sore throat, shortness of breath, loss of taste or smell. If you have, or have experienced symptoms a few days prior to the event, we ask you to worship with us from home (we will continue to life-stream our worship services on social media).
If you are free from symptoms, please follow the signs and directions to proceed to the North Quad Lawn. You are asked to place your chair at one of the orange marks on the lawn. Please bring your own masks. We are required to wear facial coverings and keep an appropriate physical distance (at least six feet) at all times while on the church premises. Smile with your eyes and give only virtual hugs!
Sanitizers will be located in strategic places. We encourage you to use them frequently. The drinking fountains will be closed for now. However, we will provide bottles of drinking water.
At the conclusion of the service  exit to the front by the Cradle Roll classroom or to the left in front of the Sanctuary.
We hope that even with these new conditions we will all have a blessed and enjoyable experience worshipping together face-to-face (six feet apart - no touching!) 
Services are live-streamed on our Facebook page: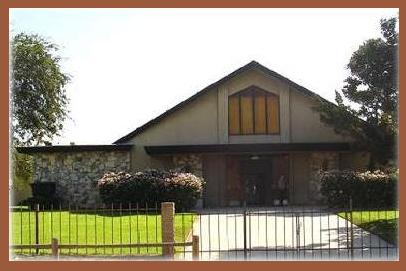 Hope to meet you in person soon! 
The Norco Seventh-day Adventist Church is part of a world-wide organization with more than 17 million members in countries around the world.  While it's no substitute for face-to-face fellowship, we hope you'll take some time to look around our site and get to know us a little better. Whether you're interested in what's going on at the church or have a need we might be able to meet, you're at the right place.
We would be happy to have you join us in worship or at one of the church events.